Join us to make money today!



FFT affiliate program


How it works (only two steps):

1.
Register and create your account here: https://www.foot-fetish-toys.com/aff

2.
Then you get the affiliate link:
http://www...
put the link on your web, such as blog, vlog, youtube, twitter, facebook, forum, bbs, signature, any websites as long as people can see it.
OK, till now, all your works done! no other works, it is easy, isn't it?
the following is not your work, it just help you to understand it well.

3.
When people get to FFT website from your link, once he buys a thing, you get 10% of his order amount.
And, every time a buyer gets to FFT website from your link, if he submits an order, no matter when he pays the order, you get 10% of his order amount after his payment.

4.
Conditions for release of commission funds:
4.1
Wait 2 weeks until the buyer get the package and does not make any refund dispute.
(The probability of refund dispute is less than 0.1%.)

4.2
Two orders, that means 2 orders were paid. why ?
-In order to avoid someone joining FFT affiliate program to save 10% of the cost for his own order.

5.
You can login the FFT affiliate program to trace your achievements.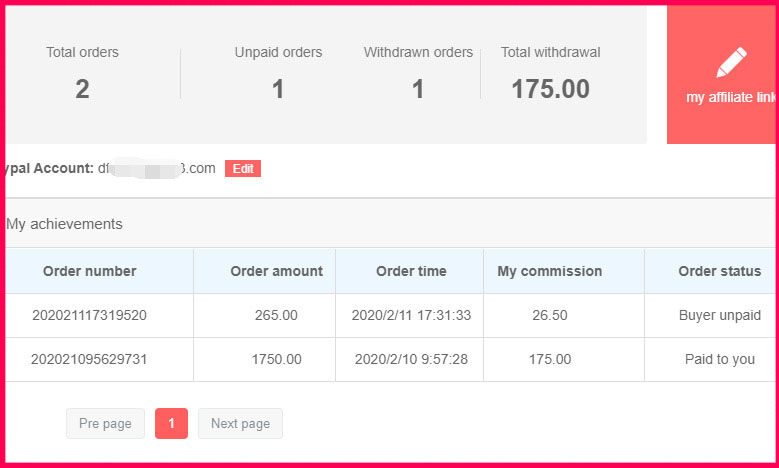 6.
FFT Affiliate Commission Rates?

10%.
Any questions please contact email: dfx3721@163.com